The Toyota Innova is one of the most popular vehicles in the country. It managed to finish at the fourth spot in the sales rankings in the Philippines, solidifying its characteristic as a top choice for Filipino families.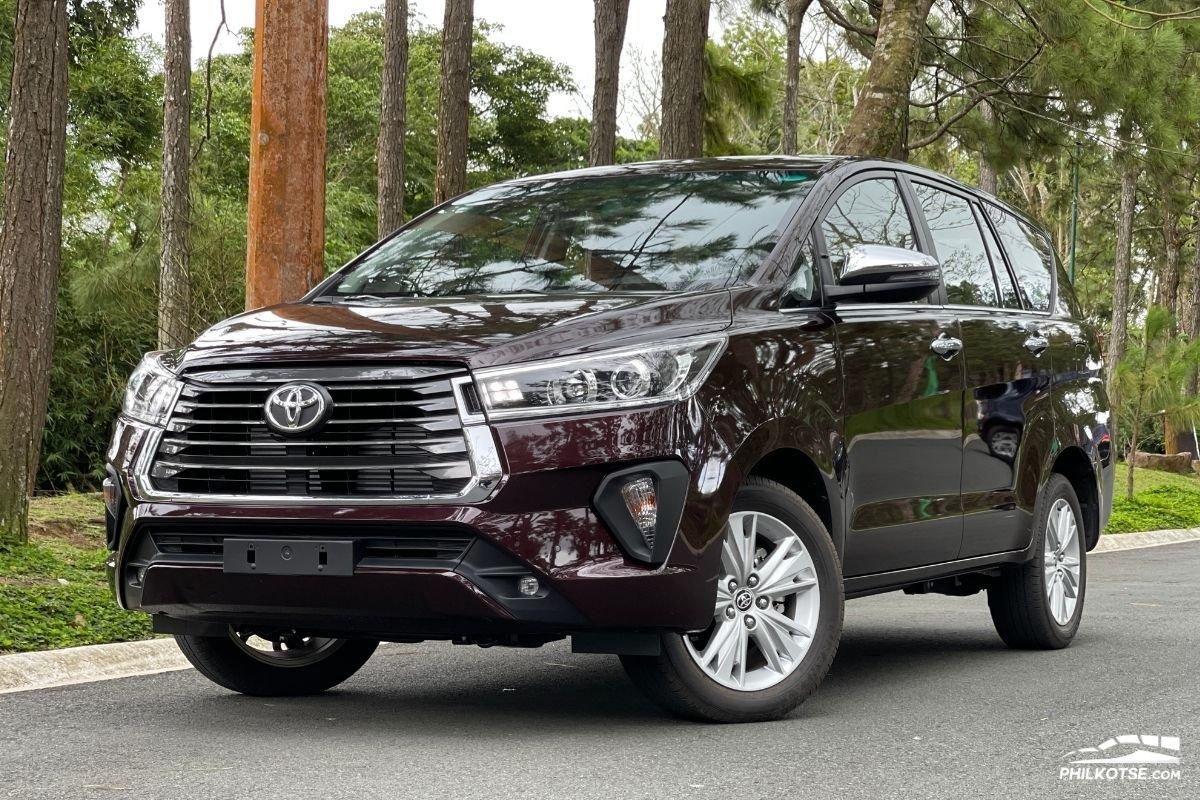 Toyota Innnova
Although that feat might sound good, owners of the Japanese MPV who are looking for exclusivity could be on the other side of the coin. It seems like that is the price they have to pay to drive a reliable family vehicle that has been proven and tested throughout the years.
But there is a solution to that matter in the form of accessories. Adding a few accessories can help your vehicle look different from the rest. What's good about this is that you don't have to completely modify your Toyota Innova which can be costly depending on the build.
Toyota Motor Philippines (TMP) is offering Toyota Innova accessories that should fit the MPV nicely and tightly. With that being said, here are some of the accessories we think you should consider buying in the Philippines in 2022.
Toyota Innova accessories in the Philippines: Best buys for 2022
We'll start with the available Toyota Genuine Accessories (TGA) for the Toyota Innova this 2022. It offers a wide array of accessories from the factory that can be installed around your vehicle. For your reference, here is the list of accessories under TGA with the price:
| | |
| --- | --- |
| TGA Accessory Name | Price |
| Door Handle Cover | Php 7,904 |
| Mirror Chrome Ornament | Php 2,704 |
| Mudguard | Php 4,300 |
| Roof Ornament | Php 18,096 |
| Roof Rack with Roof Tray | Php 55,224 |
| Side Moulding Protector | Php 9,256 |
| Side Step Board | Php 10,920 |
| Side Visor | Php 4,160 |
| Side Visor (black) | Php 6,448 |
| Side Visor (chrome) | Php 9,360 |
| Back Glass Chrome | Php 3,536 |
| Muffler Cutter | Php 1,900 |
| Rear Bumper Guard | Php 12,376 |
| Rear Bumper Step Guard | Php 1,872 |
| Rear Door Chrome Garnish | Php 16,224 |
| Rear License Plate Garnish | Php 6,968 |
| Rear Bumper Protector (J and E only) | Php 17,160 |
| Back Sensor (J and E only) | Php 7,592 |
You can start by adding one Toyota Innova accessory at a time so that it doesn't affect your budget too much. Side visors and door handle covers are the accessories we can suggest you get first as these bring style to the vehicle. Plus, the simple addition of visors can help deflect both the sunlight and rain.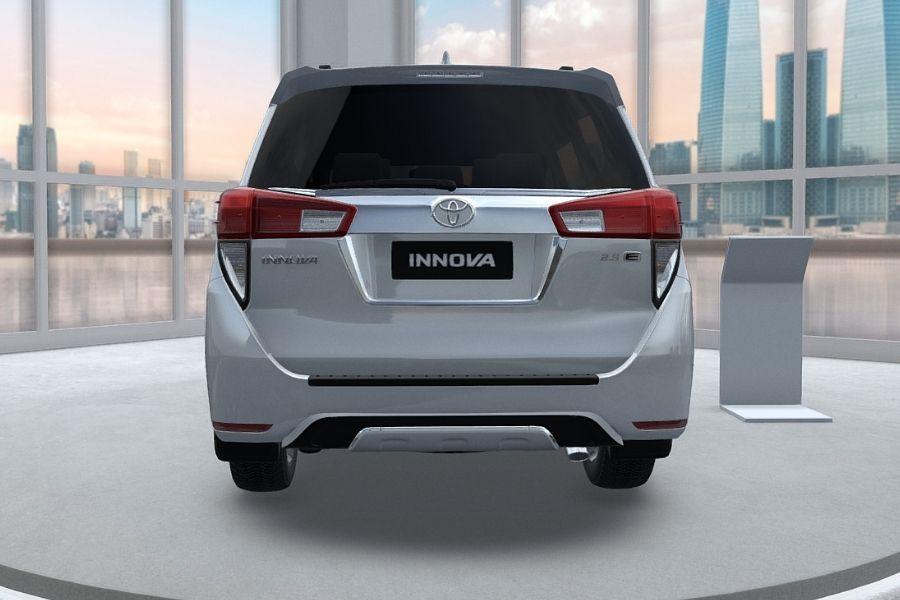 Toyota Innova TGA
But if you decide to go for the full TGA equipment, you can expect to pay around Php 160,640. This estimated price can still vary depending on the variant you own and the accessory you choose. You can contact your preferred Toyota dealership to check the availability of each Toyota Innova accessory in the Philippines so you plan your visit ahead of time.
Another Toyota Innova accessory set available at TMP dealerships is the TRD, or Toyota Racing Developme
nt. Even before the rise of Gazoo Racing (GR) Sport accessories you can see on models such as the Toyota Vios and Toyota Fortuner, TRD has been the long partner of Toyota in enhancing the automaker's vehicles.
Here is the list of TRD accessories available for the Toyota Innova this 2022:
| | |
| --- | --- |
| TRD Accessory Name | Price |
| TRD 17-inch Alloy Wheels (with TRD Center Cap) | Php 22,068 |
| TRD Emblem | Php 3,000 |
| TRD Rear Spoiler | Php 36,900 |
| TRD Side Spoiler | Php 44,800 |
In comparison to TGA, the TRD accessories provide a sportier finish, making it more ideal for those who want to look tough on the road. Although TRD offers fewer accessories, the items are relatively more expensive which is understandable considering their sizes and the style they bring.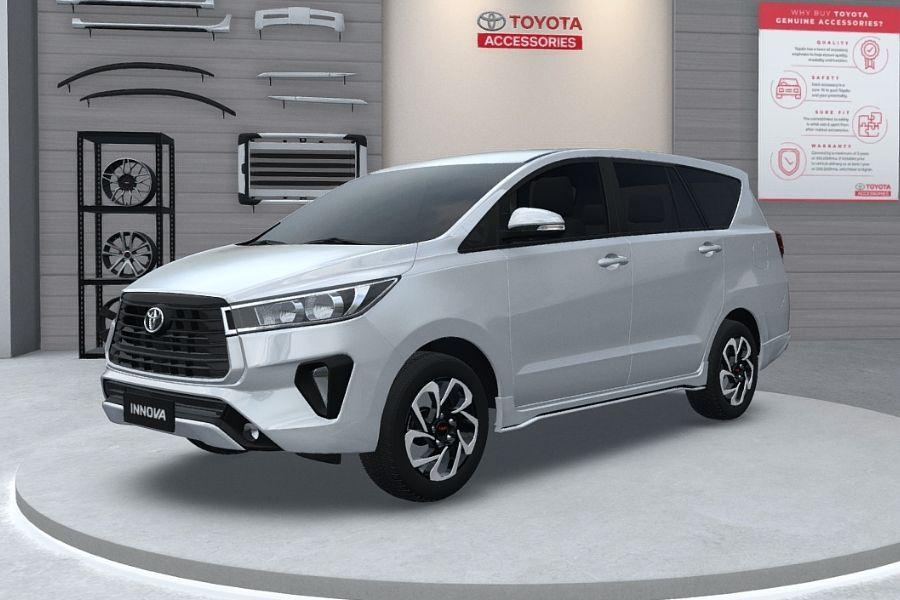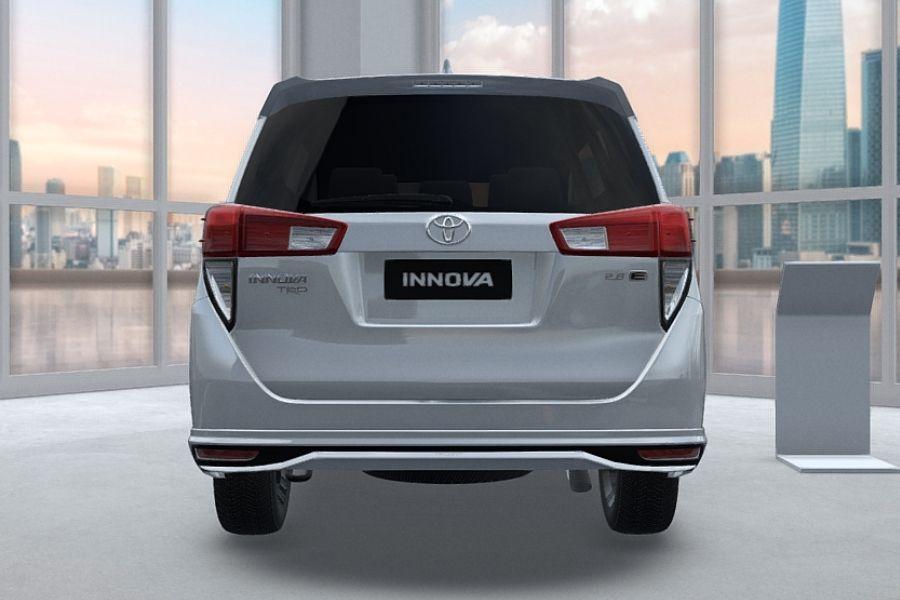 Toyota Innova TRD
From the TRD 17-inch alloy wheels alone, your Toyota Innova will surely stand out from the rest. It is still unclear whether Toyota will add the Innova nameplate into its GR-S lineup. So far, the Avanza's smaller MPV sibling in the lineup, the Avanza, got GR-S accessories which are available in the outgoing version.
If you prefer to go all-TRD for your MPV, then you can expect to pay around Php 106,768. It is made available in all PH-spec Innova variants. So if you own the base Innova 2.8 J Diesel M/T, you can enhance its style with the said in-house accessories from Toyota.
You can combine the two Toyota Innova accessory sets in the Philippines that will best suit your taste. From a bystander's perspective, a finish that consists of the two said accessory sets would go unnoticed. Moreover, even heavy modification builds use different brands to level up their looks so a combination of TRD and TGA shouldn't be an issue.
Aside from the exterior accessories, TMP also rolled out interior items that you can use to enhance the cabin ambiance. Considering that the model is regarded as a top family vehicle choice, improving the interior is one of the best ways to add accessories to your Toyota Innova.
See the list below for your reference:
| | |
| --- | --- |
| Interior Accessory | Price |
| Luggage Tray (long) | Php 3,432 |
| Luggage Tray (short) | Php 1,768 |
| Scuff Plate | Php 7,592 |
| Seat Cover (Corduroy Black) | Php 1,976 |
| Seat Cover (Khaki Black) | Php 1,768 |
| Seat Cover (Leatherette Black) | Php 10,816 |
| Shift Knob Kevlar (AT) | Php 2,496 |
| Shift Knob Kevlar Wooden (AT) | Php 2,808 |
| Spare Wheel Cover | Php 6,552 |
| Spare Wheel Lock, Pad | Php 6,136 |
| Spare Wheel Lock, Plug | Php 5,408 |
| Audio Video Navigation (J and E) | Php 58,240 |
| Car Cover | Php 3,328 |
Aftermarket Toyota Innova accessories
Garnishes
Looking at the Toyota Innova accessories above, items for the front fascia aren't available. With that being said, you can turn your attention to aftermarket accessories. Through online shopping, you can online either black or chrome garnishes that can be equipped from the front to the back of your MPV.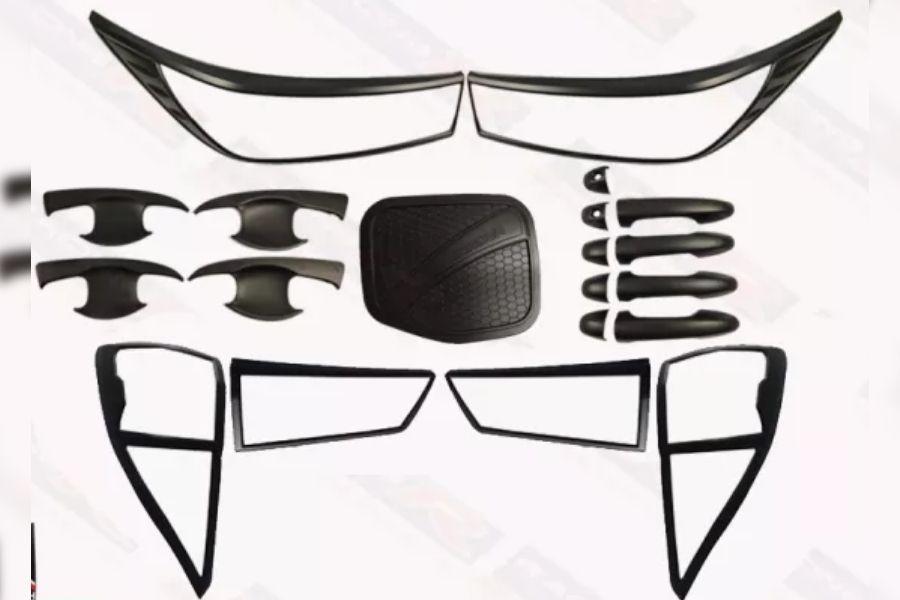 A more affordable way to add accessories to your MPV [Photo: Racing R Car Accessories]
For a more rugged look that is ready for a few off-road adventures, we recommend that you get the blacked-out garnishes. It will further stand out if you have opted for the Innova in either White Pearl Crystal Shine or Super White II. But if you fancy a classy-looking finish, then maybe chrome garnishes should be your go-to.
Check out Philkotse.com for more car mod tips.