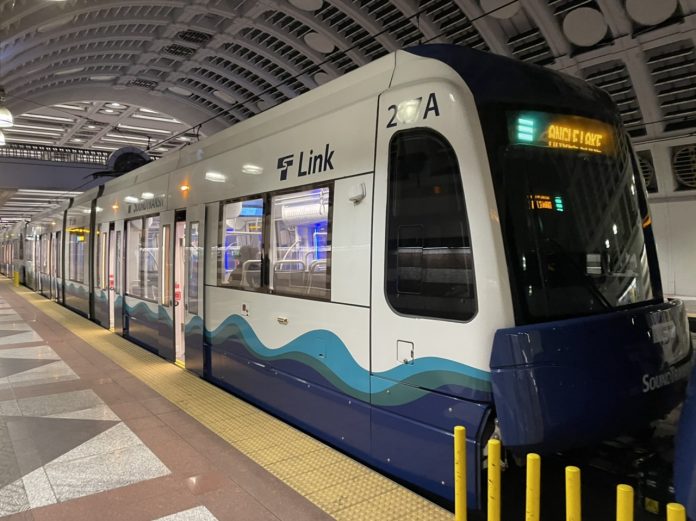 This week's Transpo Notes roundup covers recommended federal funding that could accelerate Sound Transit 3 (ST3) projects, the King County Water Taxi's summer sailing schedule, King County Metro's launch of new battery-electric buses, the new Tacoma Link streetcar, and revised on-street paid parking rates in Seattle.
Recommended federal funding may help accelerate ST3 projects
This week, the Federal Transit Administration (FTA) laid out recommended funding levels for transit projects across the country as part the Biden administration's proposed budget for the 2023 fiscal year. The recommendation would deliver $516.6 million to Sound Transit expansion projects earlier than had been anticipated, netting real financial benefits in long-term savings for projects.
According to Sound Transit, the earlier funding allocations could save the agency $40 million in borrowing costs. That could have knock-on benefits to future projects in the pipeline. That's especially important because many Sound Transit 3 (ST3) projects are on a two-tiered schedule. Many ST3 projects could be delivered sooner than affordable target dates reset last year if additional financial resources can be found, such as through reduced project costs, increased federal grants and financing, and lower borrowing costs — the latter two of which this federal funding allocation could provide.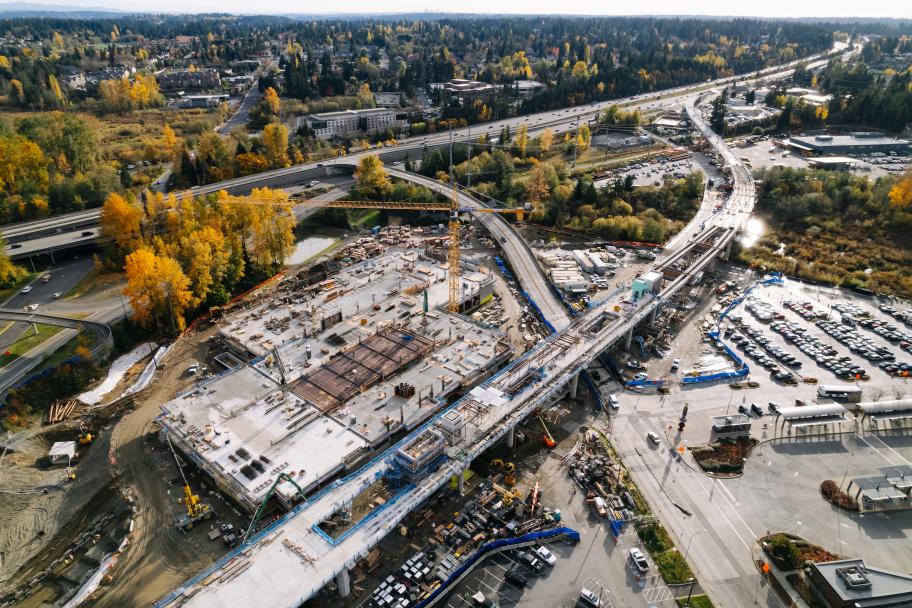 In total, the FTA recommendation is for $716.6 million in direct Capital Improvement Grants to Sound Transit this year. Of that, $318 million is for the Federal Way Link extension and $250 million for the Lynnwood Link extension. Sound Transit says that the recommended grant allocations are accelerated by three or more years than under normal formulas. President Joe Biden's infrastructure package that passed Congress last year is the primary reason for the funding allocations coming in sooner.
In statement, Sound Transit CEO Peter Rogoff said, "Receiving federal grant commitments early helps us in multiple ways; not only does it save our taxpayers money, it also frees up capacity in future years so the federal government can help us with our next generation of projects: extending light rail to Tacoma, West Seattle, Everett and Ballard."
Summer sailing schedule unveiled for King County Water Taxi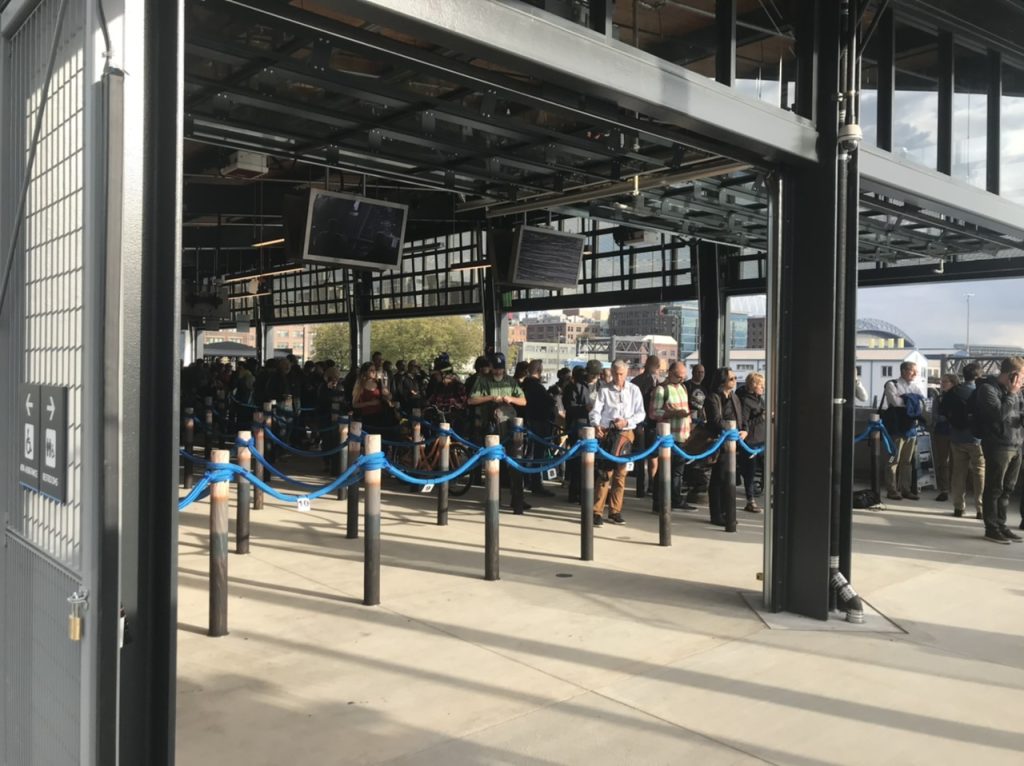 With spring here, a service change is coming soon the King County Water Taxi on April 21st. Additional service will be rolled out on the West Seattle route with extended evening service on Fridays and Saturdays. Service will run until 11:00pm. Right now, service ends around 7:00pm. Service starts remain around 6:00am on weekdays and 8:30am on weekends. On Monday, Metro also improved access to the West Seattle route with timed shuttle service (to Alaska Junction and Alki) for all trips. The summer schedule will run through October 14th.
Riders should also take note that midday service on the West Seattle route will be temporarily suspended on April 18th through April 20th for staff training exercises.
Metro launches new battery-electric buses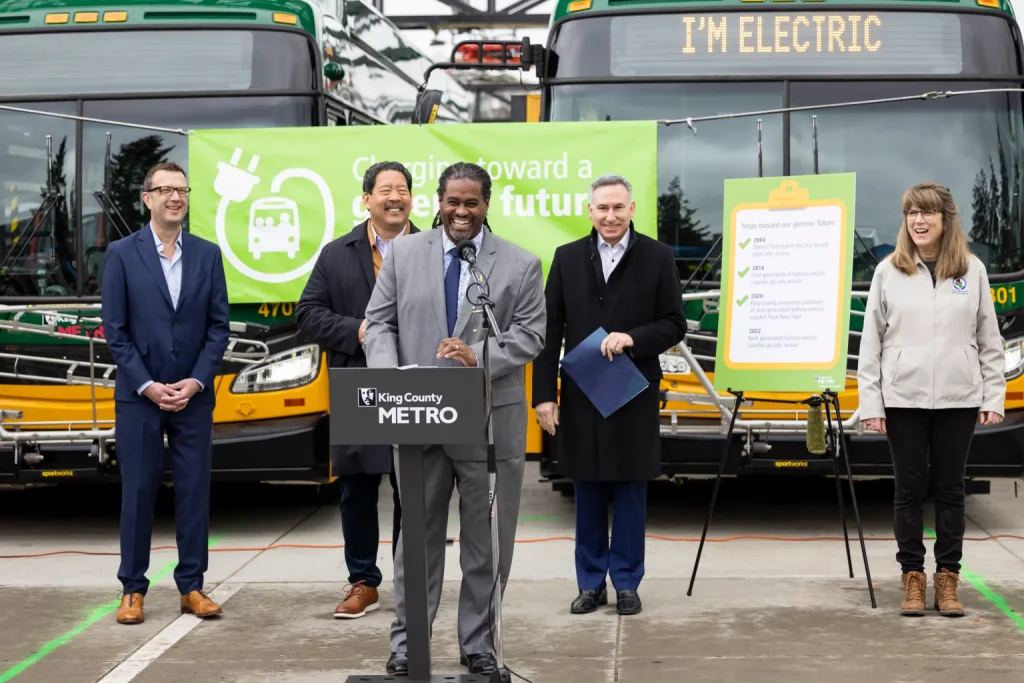 On Wednesday, King County Metro celebrated the opening of new electric charging facilities in Tukwila and the launch of battery-electric New Flyer buses. The first new bus went into service on Route 193 around 3:00pm on Wednesday. A new test facility for electric charging is also located near the South Base. The test facility is capable of charging up to nine buses at the same time and interoperable allowing for different battery-electric types to use the equipment, including buses made by different manufacturers.
"As we charge up these new electric coaches at this state-of-the-art facility and send them out on the road, we're reducing global carbon emissions while taking local air pollution out of the communities most impacted by climate change," King County Executive Dow Constantine said. "Developing buses to handle our unique conditions and scaling up our green infrastructure wouldn't be possible without the innovative leadership of King County Metro and our partners in the transportation industry. That coordination has delivered the fleet that will drive Metro to the next green frontier."
Metro has purchased dozens of battery-electric buses from New Flyer. The agency plans to put 40 of them into service by end of year. Two variants have been purchased: the 60-foot version is capable of carrying 120 riders and run 140 miles on a charge and the 40-foot version is capable of carrying 76 riders on a charge. Full electrification of the Metro fleet is expected by 2035.
Sound Transit receives new Tacoma Link streetcar
Sound Transit has received its first new streetcar vehicle for Tacoma Link. The new model is bigger than the existing Škoda 10 T vehicles (three form the existing fleet) currently operating the line. Sound Transit plans to add five new streetcar vehicles to the fleet in support of the Tacoma Link extension to the Hilltop and Stadium neighborhoods. As part of the extension, the T Line will more than double in length from its terminus in the Theater District.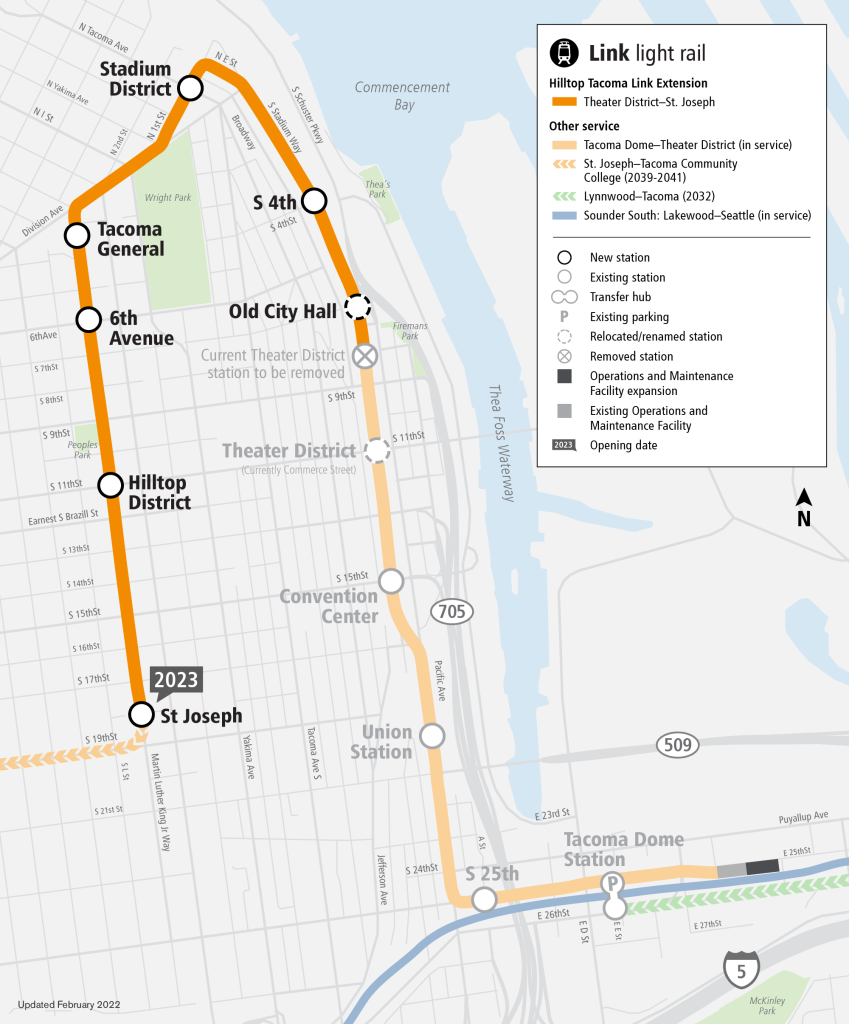 Brookville Equipment Corporation, based out of Brookville, Pennsylvania, is the manufacturer of the new vehicles. The newest vehicle already is outfitted with Sound Transit-style seats and line-specific stop diagram decals. The overall look and feel is bit closer to regular Link trains than the Škoda T Line streetcars.
Sound Transit must still test the new vehicles for certification and get the full suite of them here. That should happen over the coming months. However, the overall timeline for launching Tacoma's T Line extension has slipped from May to early 2023 due in part to the delays in getting the new streetcar vehicles. Construction has not progressed on pace for the original May opening date either. The streetcar route along Division Avenue and Martin Luther King Jr Way continues to be torn up and awaiting its new track and pavement. The Stadium District Station mostly appears ready for business, however,
Seattle changes on-street paid parking rates
On Monday, new on-street paid parking rates went into effect in Seattle. Most on-street paid parking spaces (about 95%) remain at or below $2 per hours throughout the day. The Seattle Department of Transportation (SDOT) says that "parking rates are remaining unchanged or decreasing in over half of the neighborhoods and times of day."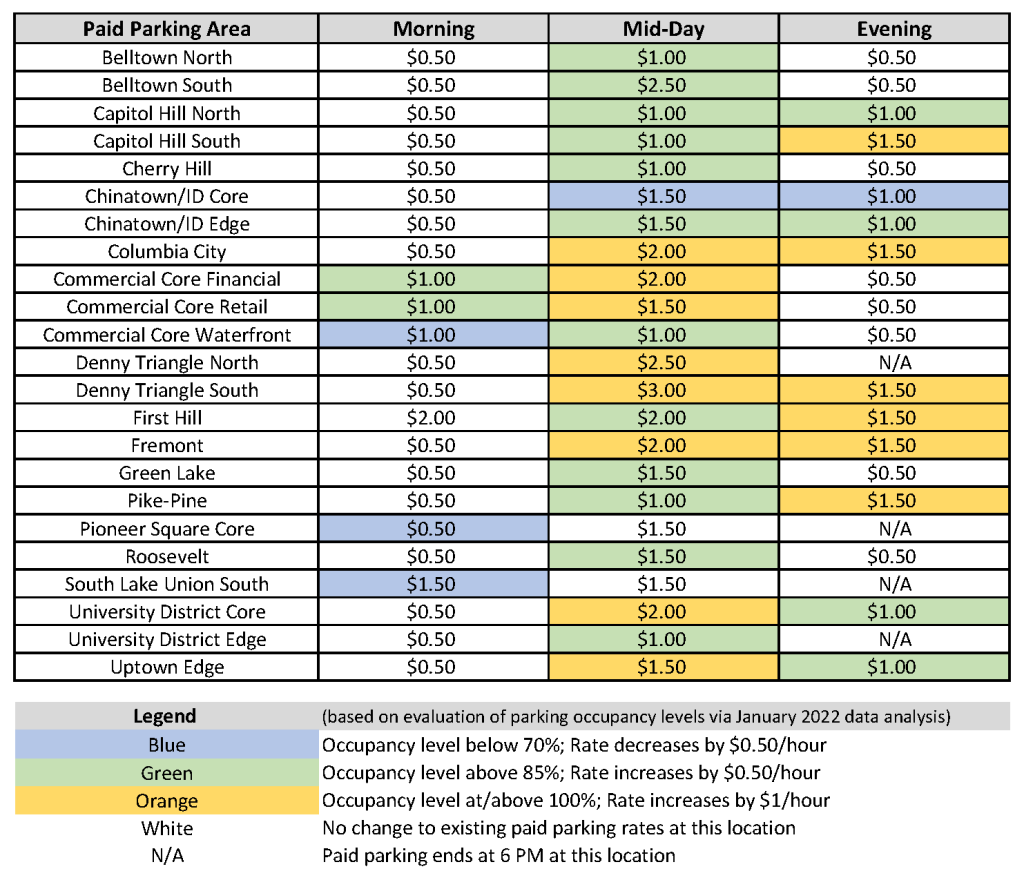 "Based on the data we analyzed from January, on-street paid parking rates will increase by $0.50/hour or $1.00/hour in about one-third of paid parking areas and times of day in the city," SDOT wrote in a blogpost. "The rate will decrease by $0.50/hour in four areas at certain times of the day." The most expensive regular hourly parking rate per hour is $3.00 in the Denny Triangle South area during midday periods. Many areas continue to only $0.50 hourly rates.
Seattle uses a data-driven approach to set rates so that there is often some available paid on-street parking spaces throughout the day. Streets with very high demand (over 85% occupancy) general see rate increases while streets with lower than target demand (below 70% occupancy) may see rate decreases. Rates can be variable to address local demand throughout the day. As a result, rates are usually revised at least once per year to reflect demand trends. As the pandemic recedes, it's likely that rates will continue to rise throughout the city.


Stephen Fesler

Senior Reporter
Stephen is a professional urban planner in Puget Sound with a passion for sustainable, livable, and diverse cities. He is especially interested in how policies, regulations, and programs can promote positive outcomes for communities. With long stints in great cities like Bellingham, Cork, and Seattle, Stephen currently lives in Kenmore. He primarily covers land use and transportation issues and has been with The Urbanist since 2014.