InvestorPlace – Stock Market News, Stock Advice & Trading Tips
Consider these seven auto stocks for your investment portfolio before they resume kicking it into high gear.
Ford (F): Once near-term issues subside, Ford's electric vehicle (EV) rollout could send it speeding higher again.
Fisker (FSR): While considered an underdog, this EV play has a good chance of achieving success.
Lucid Motors (LCID): Crowned a winner too soon, but still a top contender among electric vehicle makers.
Li Auto (LI): This Chinese EV maker will likely recover when its troubles fade.
Ferrari (RACE): An auto stock in a league of its own, and one to consider at current prices.
Tesla (TSLA): Market and Musk-related volatility are a sign of opportunity, not a sign to stay away.
XPeng (XPEV): Like with Li Motors, a China-based EV maker with solid rebound potential.
Source: lumen-digital / Shutterstock.com
The automotive revolution is still in motion. For now, though, it's taking a pit stop. At least, that's the takeaway from the recent performance of auto stocks.
Why is this? Like many other sectors, inflation and recession fears have put pressure on auto plays across the board. And industry challenges like the supply chain crisis have also had an impact.
This includes both EV pure plays, as well as incumbent automakers. In some cases, a plunge in price was justified. When the excitement over the rise of EVs kicked it into high gear, many names with poor fundamentals went to unsustainable valuations. In turn, those are names you can leave in the lot.
Yet, in the case of these seven auto stocks, the market may have gone too far hitting the brakes, and sent them to lower prices. Now down substantially from their respective highs, it may be the time to seize the opportunity on these seven auto stocks to buy.
| | | |
| --- | --- | --- |
| Ticker | Company | Price |
| F | Ford | $13.16 |
| FSR | Fisker | $10.36 |
| LCID | Lucid Motors | $19.15 |
| LI | Li Auto | $24.14 |
| RACE | Ferrari | $197.55 |
| TSLA | Tesla | $709.45 |
| XPEV | XPeng | $21.94 |
Auto Stocks to Buy: Ford (F)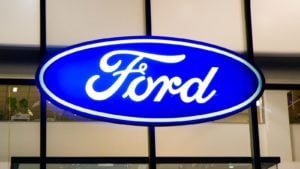 Source: Vitaliy Karimov / Shutterstock.com
A few years back, the consensus was that EV-only companies would leave "old school" Detroit automakers like Ford (NYSE:F) in the dust. However, starting in 2021, investors began to embrace the prospect of incumbent automakers not only surviving the EV revolution but actively participating in it as well.
Last year, and up until the start of this year, this legendary car maker's big pivot into EVs jolted the F stock price. Shares hit levels not seen in more than 20 years. Unfortunately, due to both the cooldown in EV plays, along with the company's chip shortage headwinds, it's taken a big hit since January.
Even so, don't view this as a sign that Ford investors will have to wait another 20 years for the stock to crack $20 per share again. Once it gets over these headwinds and continues ramping up EV production, the stock could make a strong recovery.
This stock earns a "B" rating in my Portfolio Grader.
Fisker (FSR)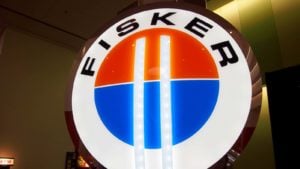 Source: Eric Broder Van Dyke / Shutterstock.com
Among the EV and auto stocks, there are plenty of underdogs. Many of these names simply lack what's needed to live up to expectations. However, that's not the case here with Fisker (NYSE:FSR). Yes, as one of the smaller EV upstarts, it has its work cut out for it.
Additionally, not launching its flagship Ocean SUV until later this year makes Fisker a little behind the eight ball. Many of its peers already have their vehicles available for sale. Yet, while FSR stock has delivered mixed performance since its debut, I wouldn't say it's an auto stock destined to end up in the market junkyard.
With high demand for the Ocean and Fisker's capital-light approach to scaling up (by partnering with a larger automotive company for production), the company may not only speed out of the pre-revenue stage quickly. It could get to the point of profitability much sooner as well.
This stock earns a "B" rating in my Portfolio Grader.
Auto Stocks to Buy: Lucid Motors (LCID)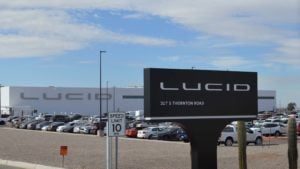 Source: Around the World Photos / Shutterstock.com
In my opinion, Lucid Motors (NASDAQ:LCID) was crowned a winner among EV plays too quickly. There's a lot to suggest it will deliver on its promises, and become a major producer of luxury EVs. Still, it's had some growing pains, and will likely continue to do so.
Due to the supply chain crisis, the company has had to walk back production targets. This, coupled with the pressures listed above, LCID stock has dropped massively in price, and is currently skidding around $20 per share.
For investors bullish on the EV trend with a long time horizon, this may be a great entry point. While it's facing production hiccups, demand remains high for Lucid's flagship Air vehicle. In fact, the company has even received an order from the Saudi Arabian government that could total 100,000 vehicles over the next decade.
Thus, while it was too quickly crowned a winner, Lucid is nonetheless a top contender. So, consider it a top member of the auto stocks to buy.
This stock earns a "B" rating in my Portfolio Grader.
Li Motors (LI)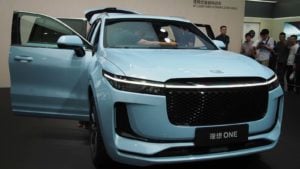 Source: Carrie Fereday / Shutterstock.com
Along with the general supply chain crisis, China-based EV makers like Li Motors (NASDAQ:LI) have had to contend with another issue: China's latest novel coronavirus lockdowns. Starting in March, an outbreak of the omicron variant has resulted in stringent lockdowns for many of China's major cities.
Among other disruptions, this has severely impacted electric vehicle production. As a result, Li, like its peers, has seen a large sequential (month-over-month) drop in its delivery numbers. In April, deliveries of its Li ONE EV fell 62% compared to March.
Compared to other Chinese electric EV stocks, admittedly LI stock hasn't taken as sharp of a plunge this year. Nevertheless, these disruptions, along with other concerns, are keeping it depressed and could continue to do so in the short term. Looking beyond the current headwinds, though, Li is still an EV growth play well-positioned to bounce back.
This stock earns a "B" rating in my Portfolio Grader.
Auto Stocks to Buy: Ferrari (RACE)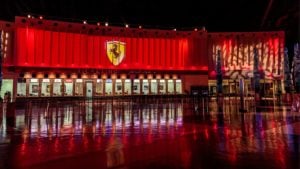 Source: Shutterstock
After looking at a trio of EV stocks, let's take a look at one of the incumbent automakers. Albeit, one more exciting than Ford, General Motors (NYSE:GM) or this company's former parent, Stellantis (NYSE:STLA). I am talking about Ferrari (NYSE:RACE), and it is in a league of its own when it comes to auto stocks.
Between high operating margins and a prestigious, exclusive brand that's always in demand, the Italian luxury sportscar maker faces fewer of the issues the low-margin, highly-cyclical mainstream auto business must contend with. That's why RACE stock manages to command a valuation fitting of its premium status.
Of course, this doesn't mean Ferrari stock is sell-off proof. In fact, RACE stock is down 24% year-to-date (YTD) due to the external factors wreaking havoc on the market. There is a silver lining to this, however. The opportunity to scoop up shares in this unique, high-quality business at a fair price.
This stock earns a "B" rating in my Portfolio Grader.
Tesla (TSLA)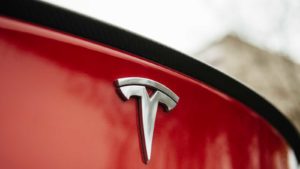 Source: Hadrian / Shutterstock.com
Take a look at a stock chart, and you may think it's the beginning of the end for shares in Tesla (NASDAQ:TSLA). Dropping around 33% YTD, and trending lower, you may be concerned that, by buying this auto stock, you're trying to catch a falling knife rather than getting a bargain.
However, if you consider the reasons for the recent drop in TSLA stock, you'll realize the party's not quite over. Namely, because much, if not most, of its decline is due to the short-term issues affecting other EV stocks at present. Also, something that has little to do with the company's underlying performance is playing a role as well.
That would be the drama with Tesla CEO Elon Musk's latest side hustle. Put simply, these factors do little to change this leading EV maker's growth picture, making the current volatility a buying opportunity.
This stock earns an "A" rating in my Portfolio Grader.
Auto Stocks to Buy: XPeng (XPEV)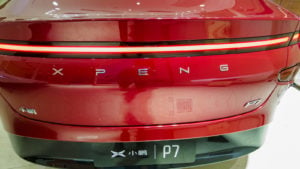 Source: Andy Feng / Shutterstock.com
Similar to Li Auto, XPeng (NYSE:XPEV), another Chinese EV maker, is dealing with the short-term issues resulting from China's latest lockdowns. For example, it too saw a high drop in sequential deliveries. Yet as InvestorPlace's David Moadel recently argued, the company is performing quite well, considering the challenges.
While deliveries are down 41% sequentially, they're up 75% year-over-year (YOY). Its latest earnings results also show its resiliency, despite the headwinds. And so, this strong performance points to it getting back into high-growth mode, when current troubles pass — which they will.
Although still in the red YTD, the prospect of high growth more than makes up for this. As it continues to scale up, losses will narrow. And in time, it will likely go from negative to positive earnings. This all points to a solid chance of a recovery, and an eventual move to new all-time highs.
This stock earns a "B" rating in my Portfolio Grader.
On the date of publication, Louis Navellier held F stock. Louis Navellier did not have (either directly or indirectly) any other positions in the securities mentioned in this article. The InvestorPlace Research Staff member primarily responsible for this article did not hold (either directly or indirectly) any positions in the securities mentioned in this article.
The post 7 Best Auto Stocks to Buy in June appeared first on InvestorPlace.
The views and opinions expressed herein are the views and opinions of the author and do not necessarily reflect those of Nasdaq, Inc.