The Ferrari Testarossa is one of the poster cars that millions of petrolheads all over the world drooled over. Looking back now, it's crazy to think that the model debuted in 1984. Its appearance has aged extremely well considering its introduction date. The 'red head' may be desirable, but there is an even rarer model called the Ferrari Testarossa Spider and auction house RM Sotheby's has one for sale.
Follow Double Apex on Facebook and Instagram, where we share more car content.
---
Buy now and take advantage of free delivery in South Africa on orders over R349.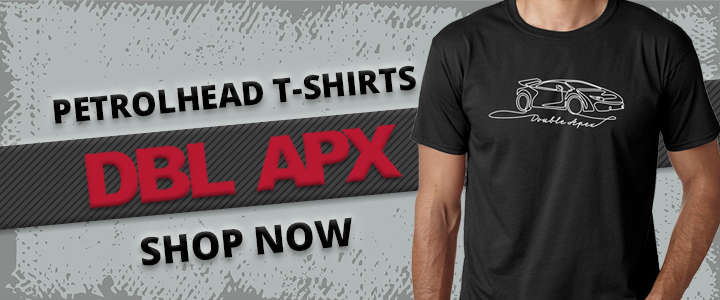 ---
Special Order
Ferrari did not produce a drop-top version of the mid-engine sportscar. Well, the company did, but they made just a single exemple for, then, Fiat boss Gianni Agnelli. His personal car was distinctive in silver with a blue roof.
Click here to check out more Ferrari content on our site.
Coaching-building specialists Pininfarina built the car you see pictured above. The Italian firm has a history of producing special Ferraris, the kind that the factory doesn't. Pininfarina supposedly produced seven examples of the Ferrari Testarossa Spider for the royal family of Brunei. They made a few more for a select few clients.
Click here to check out a Testarossa restomod.
This particular Ferrari Testarossa Spider has little more than delivery mileage on the odo. It has accumulated just over 400 km and it has never been registered. Oh, and it right-hand drive, so you could theoretically bring it into SA. As a reminder, the Testarossa has a 4,9-litre flat 12 engine that produces 287 kW and 440 N.m of torque. 
Gaming Fun
Anyone who grew up in the late 1980s, and loved cars, will know the arcade title Outrun. The game featured a Testarossa Spider with a blonde passenger. Players had to reach all five destinations after tackling a series of high-speed corners as well as crests and dips in the road. RM Sothebys has taken inspiration from the classic Sega game to create a fun little video to showcase the Ferrari Testarossa Spider.
All images shot by Vecchio for RM Sotheby's.